Zockerabend
KBR-Clan
Wir möchten alle Arten von Gamern einladen.
Zu unserem offenen Zockerabend.

Jeden Freitag ab 21 Uhr versuchen wir uns auf unserem TS3 zu treffen.
Sind offen für alle Arten von Online-Games, oder einfach nur zum Unterhalten.
GRIP - Early Access
Games
Es gibt einen feinen Racer...... wie früher der Rollcage. Verfügbar über Steam.
Sehr schnell.......wirklich sehr schnell.... schaut euch das Teil mal an....



Link: Caged Element Inc - Steam
7 Days to Die
Games
7 Days to Die Server at KBR-Ostfriesland
Die beiden KBR-Mitglieder Aegge und KBR-Pudding habe sich einen 7 Days to Die Server geleistet und lassen ihn unter KBR-Ostfriesland Flagge laufen.
UT2003 ist wieder da
KBR-Server
UT2003 is back at KBR-Ostfriesland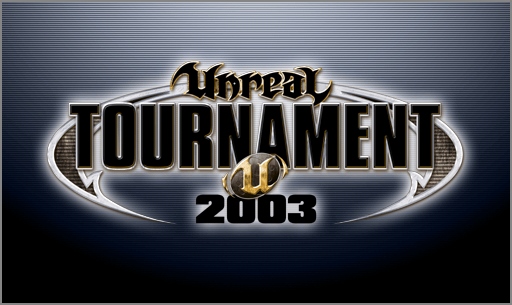 Dank eine Spende von KBR-Kabel, haben wir wieder einen UT 2003 Server mit RPG - viel Spass........
IP: 85.14.238.107:7777
2 Server offline now - UT99 and UT2003
KBR-Server
After many years of fragging - we decide to cancel this two Server.



KBR-Ostfriesland-UT99
KBR-Ostfriesland-UT2003




Many thx to all the Players.



Score.........
TOXIKK 1.0 RELEASE COMING
Games
Nach 20 Monaten Early Access wurde jetzt das Datum für die Version 1.0 bekannt gegeben....
09.09.2016
2 Server werden gelöscht
KBR-Server
Die beiden Unreal Tournament Server UT99 und UT2003 werden zum August 2016 gelöscht.



KBR-Ostfriesland-UT99
85.14.228.112:7777

KBR-Ostfriesland-UT2K3
85.14.228.114:7777





this server will be deleted at 08.2016
Endstand UT2003 RPG
KBR-Server

Final Score at KBR-Ostfriesland-UT2K3
Over 1,5 years we fight in TeamDeathMatch the RPG Mod
happy fragging for next setting.
Platz 4-20...

4. Level 264 ogu
5. Level 244 KBR-Brutalinsky
6. Level 166 NooBert
7. Level 115 DeathGoal
8. Level 102 jc
9. Level 83 Blackvenus
10. Level 80 HTP
11. Level 79 Steini65
12. Level 78 IKAA
13. Level 76 «DiM»@@L!0n
14. Level 76 Reindeer84
15. Level 74 awana
16. Level 72 boogieman
17. Level 62 Fixitman
18. Level 60 BadAssDad
19. Level 59 melodie
20. Level 58 KBR-Thordex